Our Story
---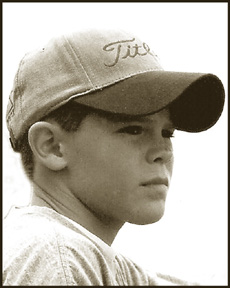 On May 11, 2001 Matthew Derek Blackwell lost his life in a tragic automobile accident. It was an enormous loss for all who knew and loved him. Matt's wonderful smile and tender heart touched the lives of so many in the brief 15 years he was with us. It was because of his spirit, his care and concern for others, that the Matt Blackwell Foundation was formed.

Almost immediately after Matt had passed away, friends and family began expressing their desires to do something different, something extraordinary to honor this wonderful young man. It was decided the best way to touch lives in the way Matt had touched so many was to establish a foundation in his name. The focus of the foundation would be on youth, a way to help improve the lives of the young people in Matt's community of Lancaster, S.C.

And so, on September 9, 2001 the Matt Blackwell Foundation's Board of Directors met for the first time. The foundation was officially introduced to the Lancaster community two days later and its nonprofit status was approved in June of 2002.

The first project undertaken by the foundation was the construction of  a baseball field house located at the Lancaster High School baseball field. Matt loved and competed in many different sports during his young life, but baseball was his first love. For that reason, the foundation felt it only fitting that it's first project should be one which provided a much-needed facility for the baseball program and also provided a physical reminder (a monument) dedicated in Matt's name.

Since the Matt Blackwell Foundation's inception, the community has embraced its cause, supported it's mission, attended it's various events, and given of its time and money to help it achieve its goals. To date, many grant request have been fulfilled, and 52 students from the four Lancaster County high schools have received 4 year scholarships bearing the Matt Blackwell Foundation name.

With the continuing help of generous supporters from our own community and beyond, funding our mission, the future looks bright for this foundation, and the many young people who will one day benefit from its cause.
Funding Our Mission
The Matt Blackwell Foundation is a charitable organization dedicated to enriching the lives of Lancaster County's youth. Our organization's structure is comprised of a 12 member Board of Directors and an Executive Director. The Matt Blackwell Foundation is funded solely by the generosity of its supporters, corporations, individuals, and other community groups who choose the foundation as a cause they wholeheartedly support. Fundraising events are held throughout the year, to create awareness and to help fund our mission.