Welcome to the official Matt Blackwell Foundation website!

The 14th Annual Matt Blackwell Foundation Golf Tournament was held on Saturday, May 2nd, 2015 at the Lancaster Golf Club! Results are on the Golf Tournament page.
Thank you for supporting TEAM MATT in the 2015 Myrtle Beach Marathon. Congratulations to Heather & Jim Storey , who both ran the 26.2 miles! 
Thank you for your support!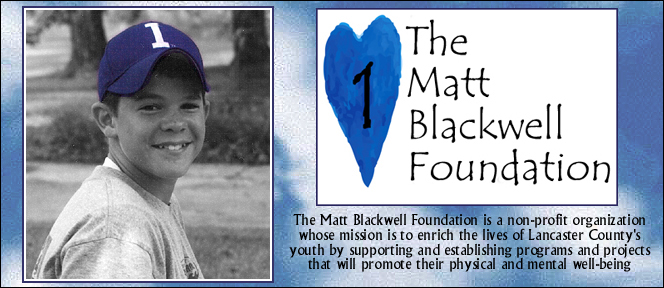 Stay Tuned for Upcoming Events